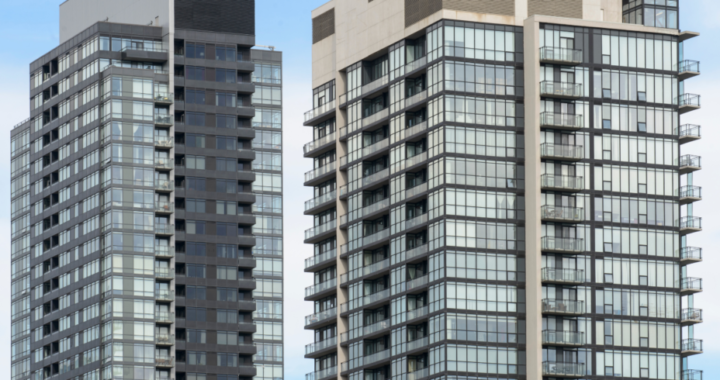 Canada's rental market continues to reach record heights, with average asking rents soaring to $2,117 in August. This represents a monthly increase of 1.8 per cent and an annual growth rate of 9.6 per cent according to the latest National Rent Report by Rentals.ca and Urbanation.
Over the past three months, the Canadian rental market has seen a staggering 5.1 per cent increase in asking rents. This translates to a monthly rent increase of over $100.
Shaun Hildebrand, president of Urbanation, notes that, unlike the United States, Canada's rent inflation shows no signs of cooling down despite rental completions "having reached their highest level in decades."
He adds, "This is illustrative of the severe rental housing shortage across the country and the magnitude of the impact on rental demand as the population expands by a record pace."
Regional insights
Calgary maintains its position as the leader in rent growth among Canada's largest cities, recording a year-over-year increase of 17.3 per cent. The average rent for purpose-built and condominium apartments in Calgary now stands at $2,068.
Montreal closely follows, with an annual growth rate of 16.4 per cent, marking the first time asking rents have surpassed the $2,000 threshold at $2,001.
Toronto and Vancouver, Canada's most expensive cities, posted below-average annual rent increases of 8.7 per cent and 7.3 per cent, respectively. Still, they reached staggering average monthly costs of $2,898 in Toronto and $3,316 in Vancouver. Notably, Vancouver witnessed a marginal 0.7 per cent decrease in average rents month-over-month.
Mid-sized markets
Mid-sized markets across Canada also saw double-digit annual increases. Brampton, Ont. recorded a 21.6 per cent increase, reaching an average rent of $2,713. New Westminster, B.C. followed with a notable 17.8 per cent annual growth, resulting in an average rent of $2,511, while Cote Saint-Luc, Que. posted a 16.4 per cent increase, setting the average rent at $2,271.
In Alberta, the fastest growth in mid-sized markets occurred in Grande Prairie and Lethbridge, both with a 9.3 per cent increase, leading to average rents of $1,169 and $1,276, respectively.
In Saskatchewan and Manitoba, Regina took the lead with an annual growth rate of 10.9 per cent, while Winnipeg posted an annual increase of 8.3 per cent.
Unit breakdown
Among various rental unit types, studio apartments recorded the highest month-over-month rent increase, jumping by 2.4 per cent to an average of $1,480.
One-bedroom units led the year-over-year growth, boasting a 14.8 per cent increase and averaging $1,880 per month.
Two-bedroom apartments and three-bedroom units commanded average asking rents of $2,233 and $2,448, respectively, marking annual increases of 12.3 per cent and 10.6 per cent.
Rising demand for shared accommodations
Rents for shared accommodations, such as roommate arrangements, continued to rise across Canada. In Quebec, average asking rents for shared units grew by 24 per cent annually to $888 per month. Alberta closely followed with a 20.5 per cent annual growth, reaching an average of $851. British Columbia saw a 17.7 per cent annual increase in average asking rents for shared accommodations, amounting to $1,150 per month. In Ontario, roommate rents grew at a more moderate annual pace of 7.5 per cent, settling at an average of $1,040.
Read August's full report here.