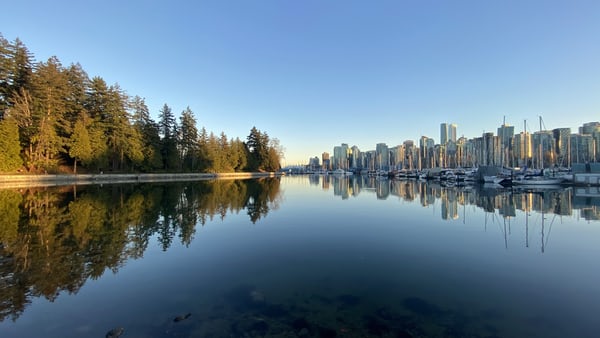 A recent survey has found that Greater Vancouver has the most multiple property owners in Canada.
Carried out by Royal LePage, the online survey asked 1,500 Canadians in Greater Vancouver (500), the Greater Toronto Area (500) and the Greater Montreal Area (500) over one week in June. It was found that 12% of property owners in the GMA owned more than one property, 13% in the GTA and 14% in Greater Vancouver. Over 40% of those secondary property owners in the GTA and Greater Vancouver used equity from their primary residence to make the purchase.

"While some secondary properties are used for recreational purposes, many of these homes are foundational to Canada's critical supply of rental housing," said Phil Soper, president and CEO, Royal LePage. "Entrepreneurial landlords supply housing to the 30% of Canadians who rent, be they new immigrants, students, young people entering the labour force or those who cannot or choose not to own their home."
When survey respondents from Greater Vancouver were asked about the purpose of their secondary properties, more than two-thirds said they were collecting rental income, if only some of the time. In fact, 27% of secondary property owners said they were not collecting any rental income at all, while 51% said they are using the unit solely as a rental property.
Thirteen per cent said they were using the property some of the time and renting it out some of the time. Seven per cent of respondents said their secondary properties are currently vacant.
Witnessing home values across the country rising to new heights, younger Canadians who are financially able to purchase one home are confident in purchasing a second property as an investment, a Royal LePage release states.
"Canadian homeowners believe in the value of real estate because they have seen their investments grow over time," said Karen Millar, sales representative, Royal LePage Signature Realty. "People feel confident investing in real estate because it is a physical entity that they can experience."
Real estate an integral part of retirement planning
Caroline Baile, a real estate broker for Royal LePage explains that real estate is an integral part of retirement planning for many Vancouver homeowners.
"While some are using their secondary properties, possibly a cottage or a ski chalet, many of those with multiple homes are looking to build future equity as a means of sustaining a desired lifestyle down the road," Baile said.
Baile went on to say that younger Canadians are very business savvy and have a clear idea of what they want their retirement years to look like, putting a lot of emphasis on work-life balance.
"They want their money to work for them, and they recognize that investing in real estate has the potential for great returns," Baile said.
Vancouver Is Awesome
Credit to: Cameron Thomson, Vancouver Is Awesome | July 29, 2021