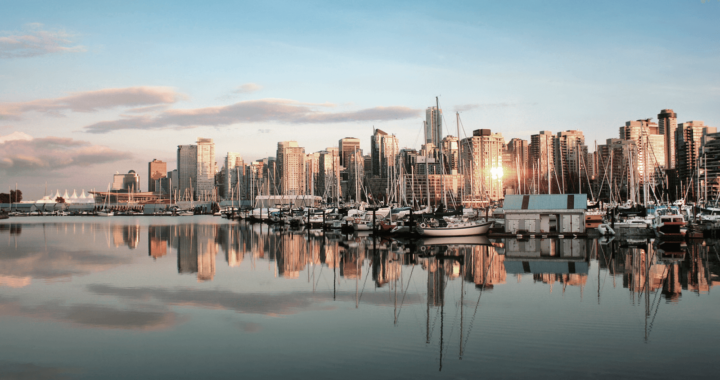 Over the past few weeks, MLA Canada's Advisory team gathered and interpreted market reports to identify and summarize market trends seen in the month of July. As an authority on the Canadian real estate market, the MLA Advisory team maintains an exhaustive understanding of market intelligence and the ability to translate that knowledge into actionable information.
July was a month of rebalancing in British Columbia, with Greater Vancouver, Fraser Valley, and Greater Victoria, and the Okanagan all reflecting more favourable buyer conditions. As resale activity compressed for the fourth consecutive month, the area continues to see rebalancing market conditions. Hesitancy stemming from rising interest rates is giving supply time to replenish from historic lows and, in turn, is creating improved buyer conditions across markets in the Lower Mainland and BC.

GREATER VANCOUVER
July saw 1,887 resales in the Vancouver area, a 43.3% decrease from the year prior and a 22.8% decrease from June 2022. While June's resale activity was characterized by a lower demand for detached product, July's decrease in sales was more evenly spread across home types. Though the recent decline in sales activity is noteworthy, an improved supply-demand balance is likely to lead to more sustainable market conditions over the near and long term. More balanced market conditions will provide greater certainty for both buyers and sellers and will go a long way to reduce volatility within the Vancouver market. The active listings in Greater Vancouver totalled 10,288 in July, which was a 4.4% bump upwards from July 2021. 3,960 of those listings were newly added within the month of July, which is 9.5% fewer than in July 2021 and 24.7% fewer than what was listed in June 2022 – a not insignificant dip. The Real Estate Board of Greater Vancouver declared an overall sales to active listings ratio of 32%: 32% for townhomes, 30% for condominiums, and 14% detached homes.
FRASER VALLEY
The Fraser Valley similarly saw a decrease in resales in July 2022. July's 993 resales were a 22.5% decrease from June and a 50.5% decline from July 2021. Townhomes saw the greatest dip in month over month sales, dropping by 35.2%. July saw 6,413 active listings in the Fraser Valley which, while virtually unchanged from June, is 30.9% greater than the active supply recorded in July 2021. Reduced sales activity resulted in benchmark prices decreasing by 3.5%, 2.0%, and 2.7% for detached homes, townhomes, and condominiums respectively. The Fraser Valley Real Estate Board shared a more drastic sales to active listings ratio, seeing 15% overall and 18% for townhomes, 28% for condos and 12% for detached product.
With all that in mind, there are approximately nine new presale projects that began sales in July. These developments brought over 600 homes to market and experienced same-month absorption of 28% on average. Elm41 began sales in the first week of July, with prices starting at $1.2M. Hue by Marcon received strong market attention and has sold over 90 units since launching in early July. Prices started in the low $500k range and the project's overall blend is estimated to be $930 PPSF.
GREATER VICTORIA
In comparison to the Lower Mainland, it has taken longer for the supply demand metrics in Greater Victoria to moderate. Lengthy entitlement processes and restrictive zoning measures have kept supply systemically low across the Capital Region. Market activity, however, followed many of the same trends seen in the Lower Mainland this past month, supporting more favourable buyer conditions across the market. In total, 510 resales occurred in Greater Victoria, a decrease of 39% from July 2021 and 17% from June 2022. There were 2,162 active listings at the end of July, increasing 5% from June and a whopping 70.2% from last year's comparable. Benchmark prices remain stable – in July, benchmark pricing of townhomes increased 0.3% month-over-month while detached and condominium product decreased 1.6% and 0.3% respectively.
Upcoming influences may deepen the trends seen in July. British Columbia's new mandated homebuyer protection period will come into effect on January 1st of 2021. The mandatory three-day period will give homebuyers an opportunity to back out of a home purchase and is designed to protect consumers from being pressured into high-risk sales. Buyers who want to cancel their home purchase will pay a recision fee of 0.25% of the purchase price or $250 for every $100,000. Interestingly, the latest data on property transfer tax from the BC Ministry of Finance shows that foreign buyers accounted for a record low proportion of transactions in June at just 1%. This aligns with the downward trend we have been seeing in the market since international borders closed due to the pandemic in 2020. As a reference point, foreign involvement in residential sales peaked in the summer of 2016 at 9%. Most of the real estate world has been keeping close tabs on interest rates; the Bank of Canada's next interest rate announcement will take place on September 7th and is sure to have an effect dependent on the direction the Bank takes. If interest rates increase again, British Columbia is likely to continue this trend of rebalancing across its markets.
OKANAGAN
As anticipated, the Okanagan is experiencing a market correction from the last few months of activity. July was met with a sales to active listing ratio of 53%. We have witnessed prices drop by 10% since the beginning of this year, which is fairly aggressive compared to other markets such as Greater Vancouver and Fraser Valley. However, we also saw aggressive price increases in Central Okanagan between February and April. Currently, the average price for a home in the Okanagan is around $648,000.00. In Vernon, home priced below $800,000.00 have risen slightly, like Kamloops and the Kootenays where sales were down 20% and 16% respectively. In general, prices do not change as aggressively as other market statistics such as sales volume and inventory levels. This is due to sellers' resistance to acknowledging a market downturn. What we know is that prices do not change at the same rate for different product and that product with a lower price range with likely be less affected by the market correction.