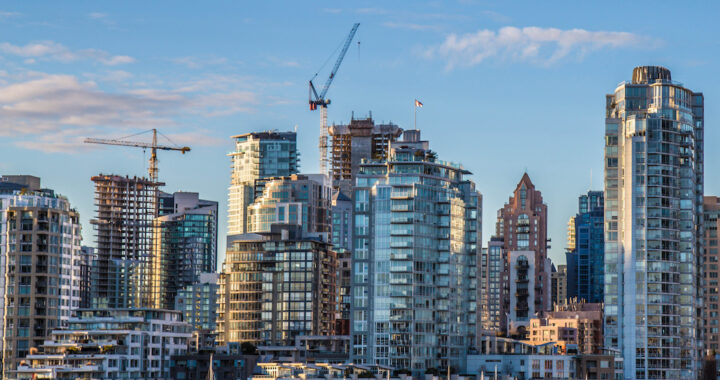 Based on recent developments and trends, British Columbia's housing market is expected to experience a "strong recovery" in 2024, according to the BC Real Estate Association's (BCREA) forecast update released today.
But before that recovery happens, the pronounced slump that began in 2022 will continue well into 2023, with total home sales across the province expected to fall 7.1% this year to 75,150 units . Such home sales volumes would be higher than in 2018 and 2019.
The average home price will also fall by 7% to $925,500 in 2023 compared to 2022.

In 2022, home sales reached 80,898 units and the median home price was $996,694.
Read Also: What Does the Slowing Housing Market Look Like in the 5 Most Populous US and Canadian Metropolitan Areas: Americans and Canadians Find Both Overheated Housing…
For 2024, BCREA currently expects total home sales to reach 93,025 units, up 23.8% year-on-year. Average house prices will also see a relatively modest increase of 3.1%.
"We expect home sales to remain slow in 2023 as the market continues to be constrained by high mortgage rates and absorbs the impact of a slowing economy," the forecast said.
"However, historically the housing market has tended to lead the business cycle and the onset of a recession generally coincides with the start of a housing market recovery and a significant increase in activity over the following year as the economy recovers and the effects of falling mortgage rates materialize sets demand free."
Under the jurisdiction of the Real Estate Board of Greater Vancouver, which includes the City of Vancouver, total home sales will reach 28,000 units in 2023 and 35,000 units in 2024 – up from 29,261 units in 2022. Average home prices will be Reach US$1.22 million in 2024, which is more than US$1.18 million in 2023 but less than US$1.272 million in 2022.
The jurisdiction of the Fraser Valley Real Estate Board, including Surrey, will see comparatively more modest house price gains next year after spiking at the start of the pandemic. In 2024, average home prices are expected to rise just 1% to $965,000 after falling 13% to $955,000 in 2023 and rising 8.4% to $1.1 million in 2022.
But the volume of home sales in the Fraser Valley will be particularly strong in 2024, with the forecast calling for 17,000 units – up from 13,000 in 2023 and 14,599 in 2022.
"A slowing economy and still high mortgage rates are expected to keep housing activity below normal well into 2023," BCREA chief economist Brendon Ogmundson said in a statement.
"However, we expect a strong recovery, fueled by an expected fall in mortgage rates and record high immigration, which will bring significant momentum into 2024."
The federal government's tightened immigration targets up to 2025 will give further impetus to the recovery of the housing market.