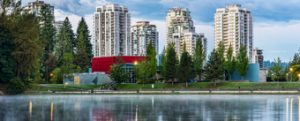 Coquitlam, the largest of the Tri Cities, is located on the West Coast of British Columbia, Canada. Coquitlam is a dynamic city with a commitment to community-based living.  
Coquitlam offers the vibrant action of a growing city combined with a beautiful natural setting boasting abundant parks and green space, along with arts and cultural venues and multiple recreational facilities.
Young families continue to migrate to Coquitlam, drawn by the opportunity to live, work and play in a community that they're proud to call home.
Living here you can enjoy the many shopping opportunities, indoor and outdoor recreation as well as the diversity of arts and culture.
Population:  149,490 (2018)