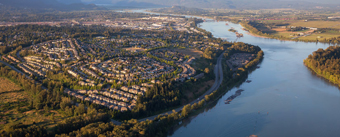 Port Moody known as the "City of the Arts.
It Is the smallest of the Tri-Cities.  A vibrant city surrounding Burrard Inlet, Port Moody is located an easy 40-minute drive from both downtown Vancouver and just steps from seaside parks, mountain trails and lakes.
Port Moody is thriving, with industries supporting a growing residential community, and strives to harmonize the natural environment with its economy and quality of life. 
Population: 35,613 (2018)